This past weekend I had the opportunity to go to San Jose, CA for the Spring Style Fashion Show and work for Farouk Systems. For those of you who don't know, Farouk Systmes is CHI and Biosilk products. I am an educator for them. It was alot of fun, but SO SO much work! We worked Sat, Sun and Mon from 7:30am till 6:30pm. I colored models on Sat and Sun. Monday I got a break and was asked to work out on the sales floor! That was so much easier! I got to sale product and watch the hair show. It was crazy fun! I have some of it recorded on our camera, but I'm not sure how to add a video on our blog. I'll try to figure it out.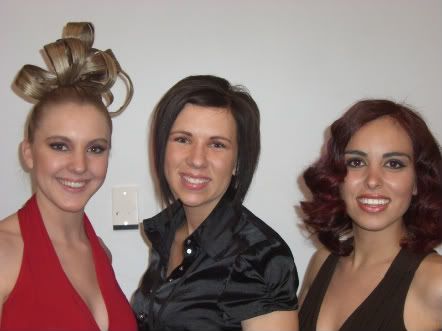 These two lovely ladies were our professional hair models for Farouk Systems this past weekend at the San Jose, CA hair show.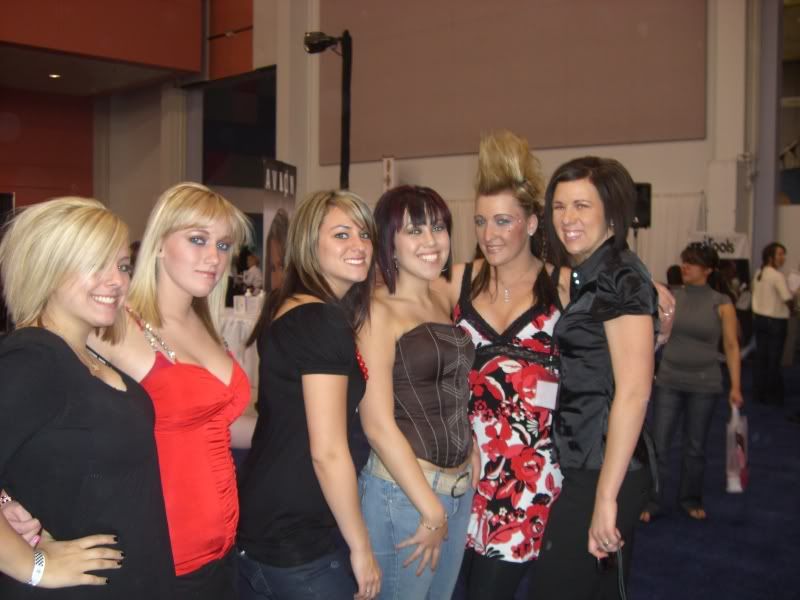 Here are some of my hair models that I colored. After being colored, they went up on stage in front of hundreds of people, to get the latest fashion in hair cuts!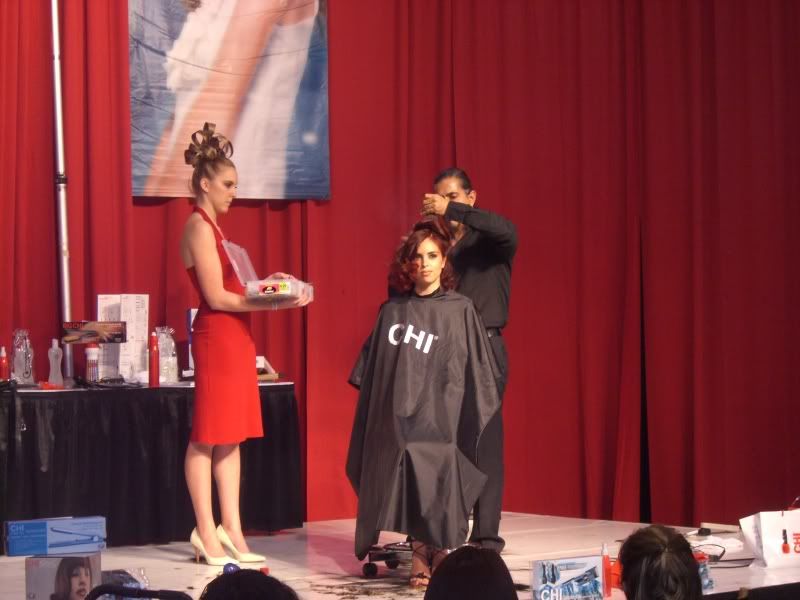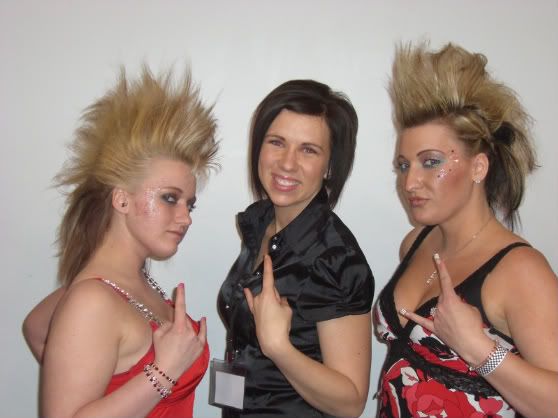 These two girls were so fun! And no, I didn't do these updo's. I wish! They are so amazing huh?